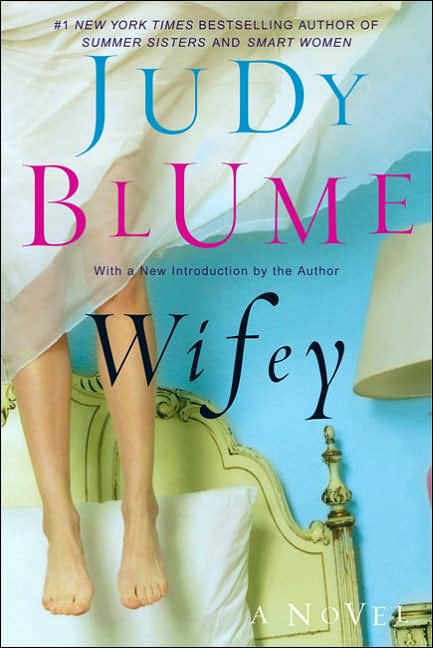 Wifey
Judy Blume
Berkeley Trade
$14.00
Originally Late 1970's
FTC: This is my book. I am not being compensated in any way for reviewing this book.
Characters 20/20
Plot 20/20
Setting 20/20
Cover 15/20
Ending 20/20
Total grade: 95% A
Sexual content: Extreme
Violence: low
Drugs: low
Underage drinking: none
Swearing: heavy
Total rating: 16+
Summary: (Amazon)
Sandy Pressman is a nice suburban wife whose boredom is getting the best of her. She could be making friends at the club, like her husband keeps encouraging her to do.

Or working on her golf game.
Or getting her hair done.

But for some reason, these things don't interest her as much as the naked man on the motorcycle...
My Thoughts:
I had been craving a Judy Blume fix and this made it all better. Instead of reading Tiger Eyes (for the 5th time) I found a copy of Wifey at the library. By chapter 3 I knew I had to have my own copy, so I bought it when I was out shopping with fellow blogger, Sarah.

I had never read anything like this book before. It was descriptive and very sexual. I did know this before I read it, as that is what Wifey is known for. I can't say I didn't enjoy it. The way Judy wrote this was so honest and open. It was like you were the housewife. I felt things for her and was rooting for her best interest.

Women's lib was also a huge issue in this novel. The women are told to "stop thinking". This made me realize just how different things were for the moms when my mother was a child. I now have a bigger appreciation for my grandma.

I would recommend this book to all women in need of a light read. It was dirty, quirky, and fun. Be careful around the young ones though (: