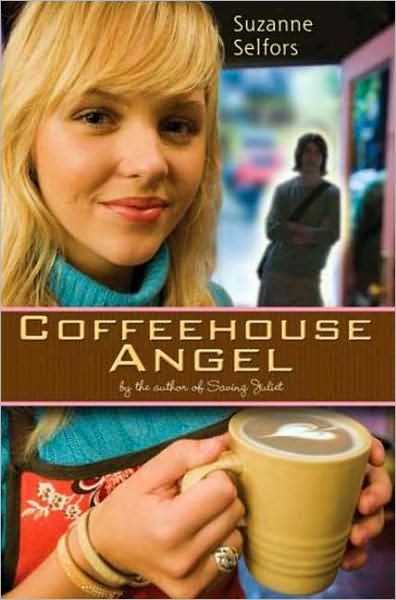 Title: Coffeehouse Angel
Author: Suzanne Selfors
Publisher: Walker Books for Young Readers
Release: August 2009
Price: $16.99 USD HB

Grade: B
Rating: 12+
Summary: (from Amazon.com)
From the author of Saving Juliet comes a romantic comedy that is good to the last drop. When Katrina spots a homeless guy sleeping in the alley behind her grandmother's coffee shop, she decides to leave him a cup of coffee, a bag of chocolate-covered coffee beans, and some pastries to tide him over. Little does she know that this random act of kindness is about to turn her life upside down. Because this adorable vagrant, Malcolm, is really a guardian angel on a break between missions. And he won't leave until he can reward Katrina's selflessness by fulfilling her deepest desire. Now if only she could decide what that might be . . .

My Thoughts:
I had heard little bits about this book before reading it but not a whole lot. Now that I have read it I can honestly say it was a good book. I wouldn't go so far as to say it was a great read because the plot seemed to run a little to slow for my taste. I do think the characters were well developed as well as the plot. The setting was very unique, at some points so unique that I thought "huh?" Do purchase this book, but I would wait for a paperback.

Recommendation:
Fans of romance novels that will not mind the small fantasy aspect within the plot.