Here is what I am waiting for this week!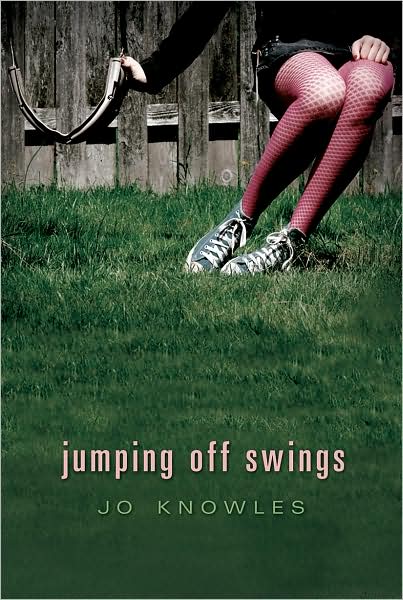 Jumping Off Swings
by Jo Knowles
One pregnancy. Four friends. It all adds up to a profound time of change in this poignant, sensitively written YA novel.
Ellie remembers how the boys kissed her. Touched her. How
theybegged
for more. And when she gave it to them, she felt loved. For awhile anyway. So when Josh, an eager virgin with a troubled home life, leads her from a party to the backseat of his van, Ellie follows. But their "one-time thing" is far from perfect: Ellie gets pregnant. Josh reacts with shame and heartbreak, while their confidantes, Caleb and Corinne, deal with their own complex swirl of emotions. No matter what Ellie chooses, all four teenagers will be forced to grow up a little faster as a result. Told alternately from each character's point of view, this deeply insightful novel explores the aftershocks of the biggest decision of one fragile girl's life — and the realities of leaving innocence behind.
Buy it August 11.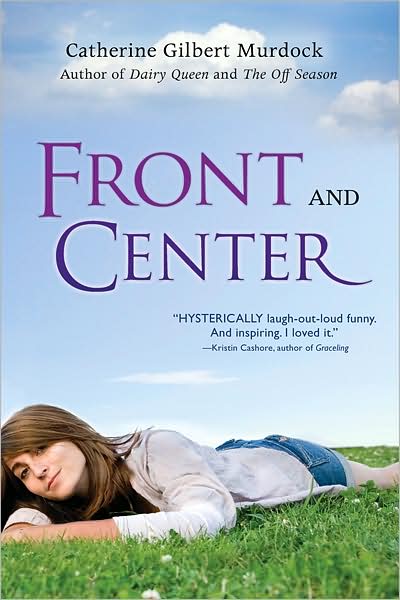 Front and Center
by Catherine Murdock
After five months of sheer absolute craziness I was going back to being plain old background D.J. In photographs of course I'm always in the background . . .
But it turns out other folks have big plans for D.J. Like her coach. College scouts. All the town hoops fans. A certain Red Bend High School junior who's keen for romance and karaoke. Not to mention Brian Nelson, who she should not be thinking about! Who she is done with, thank you very much. But who keeps showing up anyway . . .