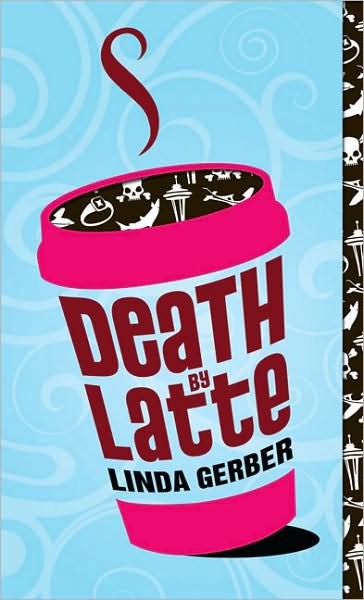 Title: Death by Latte
Author: Linda Gerber
Publisher: Sleuth Speak (a Penguin imprint)
Price: $6.99 USD

Grade: A
Rating: 14+
Summary: (From Amazon)
It was only a few weeks ago that Aphra Connolly's life changed completely. She had been living a quiet existence on her father's secluded island resort, until Seth Mulo turned up and stole her heart . . . and provided information that led her to find her mom in Seattle. But the reunion isn't quite what she expected. Aphra's mom, Natalie, doesn't seem happy to see Aphra, and Natalie's boyfriend, Joe, insists that Aphra go home. Even worse, Seth shows up, only to ask her to return the ring he gave her the previous summer. At least Natalie's hunky neighbor is sympathetic. But when Joe is found dead at a nearby coffee shop, Aphra discovers her whole trip to Seattle has been based on a lie. And now someone just might be trying to kill her. . .

My Thoughts:
I was procrastinating on reading this because the first book had bummed me out a bit. Now I see why the first book had to be that way it was. This second installment showed us the behind the scenes look that was necessary to understand just what was going on in the CIA during this time. I found the characters and the plot much more developed and was able to really connect. This was the first book in awhile that has kept me up all night reading. I applaud Linda for such a unique story that is still able to touch everyone who reads it.

Recommendation: I would recommend this novel to fans of the first book in the series or to those teens that enjoy a wild adventure.