Here is what I want this week!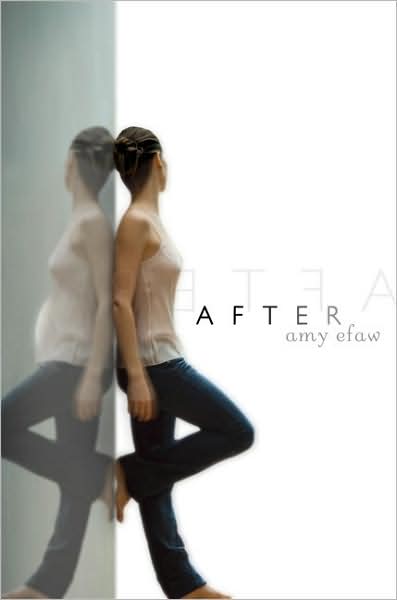 After
by Amy Efaw
Devon, a perfect student and soccer star, can't explain how she didn't know about her pregnancy or how she could put IT, bloody and wailing, in a trash bag and carry IT out to a dumpster. Efaw captures Devon's mortification, denial and despair, shifting fluidly between her present experiences in a juvenile jail and the terrifying night a baby inexplicably arrived. As her no-nonsense lawyer pushes for answers, readers experience gripping flashbacks alongside Devon. Mounting tension culminates only when Devon finally faces her entire, horrific act. The author constructs powerful, pressurized scenes inside the girls' detention center as well, filling it with believable, disturbing characters, rigid rules and the metallic echoes of lock-downs. Authentic dialogue and pithy writing allow teens to feel every prick of panic, embarrassment and fear. They also quickly understand how Devon could delude herself for so long: No one would want to emulate Devon's mother, a salacious, brassy man-hunter who got knocked up as a teen. Young adults with smoldering parental resentment or with fixations on perfection will understand Devon's devastation at losing a cultivated future.
Buy it August 11th.
Love Is the Higher Law
by David Levithan
The lives of three teens—Claire, Jasper, and Peter—are altered forever on September 11, 2001. Claire, a high school junior, has to get to her younger brother in his classroom. Jasper, a college sophomore from Brooklyn, wakes to his parents' frantic calls from Korea, wondering if he's okay. Peter, a classmate of Claire's, has to make his way back to school as everything happens around him.
Buy it August 25th.