Hey guys. This is a two part special called books I haven't seen around. If you like it let me know, maybe I'll do it more often. So here is part one.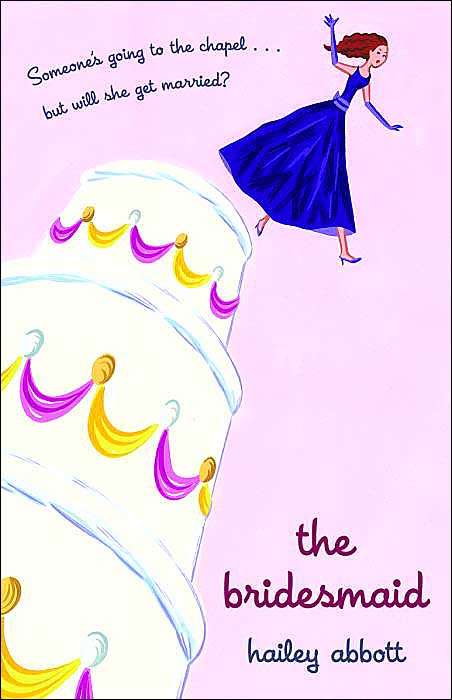 Of course after I find
The Bridesmaid
I see it on one blog. It is written by Hailey Abbott. Here is what it says on barnes and noble:
After years of watching couples come to blows over ice sculptures, Abby wants no part of the family business. She'd rather spend weekends kicking a soccer ball or antagonizing Noah, the cute son of a famous pastry chef–not doing the Electric Slide.
Then Abby's barely legal sister, Carol, does the unthinkable–she announces she's getting married and wants Abby to be her maid of honor. Clearly, Carol has lost her mind! Will Abby soon lose hers?
So what if Carol turns into Bridezilla? So what if the dresses are hideous? So what if the invitations get messed up? So what if Noah looks extra hot with frosting in his hair? Abby can handle it. After all, it's just one day. Right?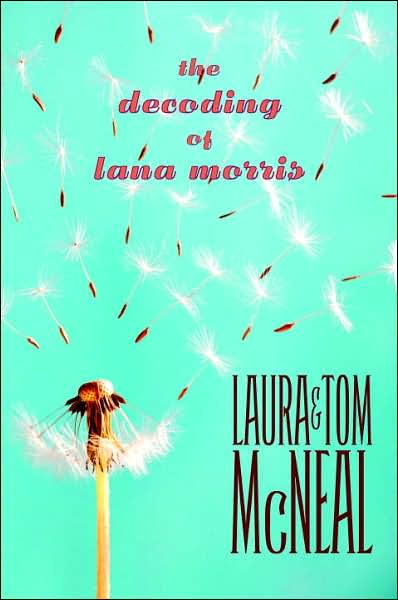 I still have yet to see
The Decoding of Lana Morris
around. It is written by Laura and Tom McNeal. Barnes and Noble says this about it:
Sixteen-year-old Lana Morris wishes her life were different, that she were somewhere else, someone else. Her foster mother wants her gone, she's stuck taking care of the other kids in the house, she longs to become closer to her foster father, and the only cool people around refuse to acknowledge her. Then Lana stumbles into Miss Hekkity's mysterious shop, and she begins to realize that she might actually have the power to change things—to make some of her wishes come true. But wishing isn't always as harmless as it seems. . . .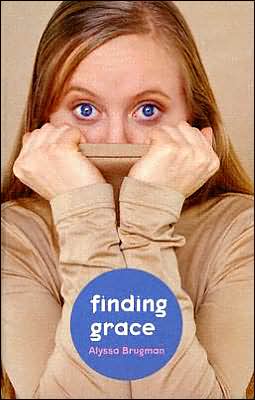 I have also never seen
Finding Grace
by Alyssa Brugman. With a cover like this I'd remember it. Barnes and Noble says:
RACHEL HAS JUST graduated from high school and thinks she knows everything. Well, maybe not quite everything. Then she meets the mysterious Mr. Preston, who offers her a live-in job looking after Grace—a brain injured woman with a lovely house, grasping sisters, feral neighbors, and a box full of unfinished business. As Rachel tries to cope with the demands of her employment and the start of college, she's also determined to fit together the pieces that were Grace's former life. The more she finds out about the woman in her care, the more Rachel finds herself.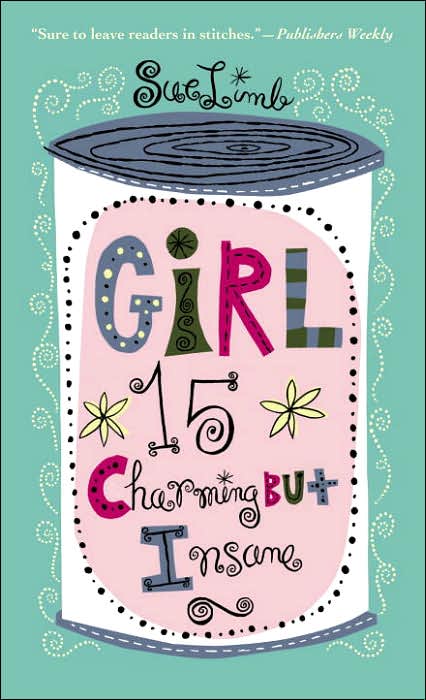 Girl 15, Charming but Insane
looks really good. The author is Sue Limb. Barnes and Noble says:
Like any self-respecting girl her age, Jess wants to be devastatingly gorgeous, popular, and intelligent. But unfortunately, her best friend, Flora, has beaten her to it. Now Jess needs a new focus. The stunningly gorgeous Ben Jones seems the obvious choice. But can Ben Jones focus on anything that takes longer than a free kick? Perhaps Fred, who's sweet and clever but really needs a haircut, will help Jess through her teen-life crisis. But what of Flora's long-held secret crush? With her particular combination of charm and insanity, Jess heroically tries to keep it all together—with hilarious results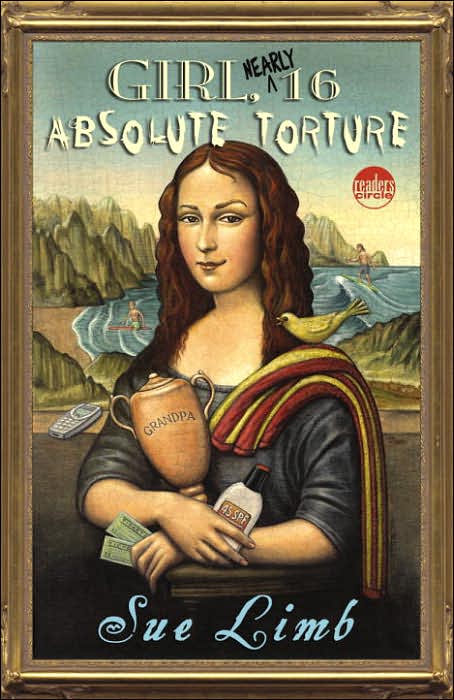 Girl (nearly) 16, Absolute Torture is also written by Sue Limb. Barnes and Noble says:
Just when things were going so well.
Jess had the perfect summer planned: She and Fred, lounging in the park, gazing into one another's eyes and engaging in witty repartee. It was going to be so romantic. And then her maddening mum stepped in: She suddenly announced a two-week "road trip" to Cornwall to visit Jess's dad, something Jess might have enjoyed, actually, were it not for the monstrously bad timing. Not only will this force Jess and Fred apart for two whole weeks, it will also leave the darling and handsome Fred in the clutches of Jess's blindingly beautiful best friend, Flora—who, you might recall, expressed an interest in Fred not too long ago. As if all this weren't enough, Jess's mum seems to expect her to weep at the grave of every departed literary hero in Britain's long history. It's absolute torture. And little does Jess know, a huge surprise awaits her when she visits her dad at his home for the first time in years.