I waqs tagged by trublu. So here's what you have to do:
1. Tag 3-5 people, so the fun keeps going!
2. Leave a comment at the original post at
A Striped Armchair
, so that Eva can collect everyone's answers.
3. If you leave a comment and link back to Eva as the meme's creator, she will enter you in a book giveaway contest! She has a whole shelf devoted to giveaway books that you'll be able to choose from, or a bookmooch point if you prefer.
4. Remember that this is all about enjoying books as physical objects, so feel free to describe the exact book you're talking about, down to that warping from being dropped in the bath water…
The book that's been on your shelves the longest
Tiger Eyes
was my moms as a teen so lets just say its a very old copy.
A book

that reminds you of something specific in your life
Are You There God, its Me Margret
is like me at ten and eleven. I wanted the big boobs (even tried the "we must increase our bust" chant from this book.) I just wanted to grow up fast.
A book you acquired in some interesting way
I got
Their All Dead Aren't They
from my Grandma. That might not seem weird but it was. I was ten and it was a book about murder!
The most recent addition to your shelves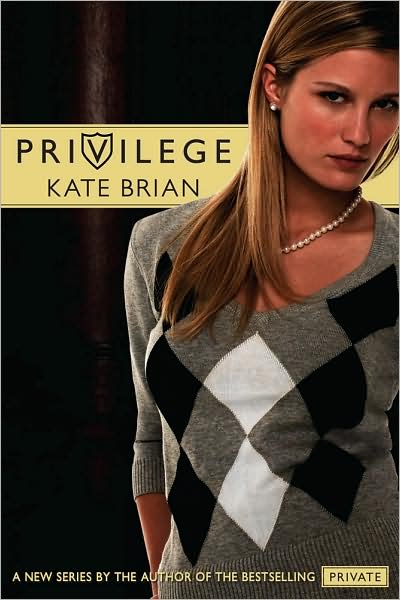 I bought
Privelage
with a gift card just yesterday.
A book that's been with you to the most places
I kept saying I was gonna read
Gossip Girl
but just never did. It's been to the beach, Arizona and Florida with me.
I actually tag all my readers. Because this is just so fun!!!