wow it's week six already?! How is everyone liking this feature? Please let me know.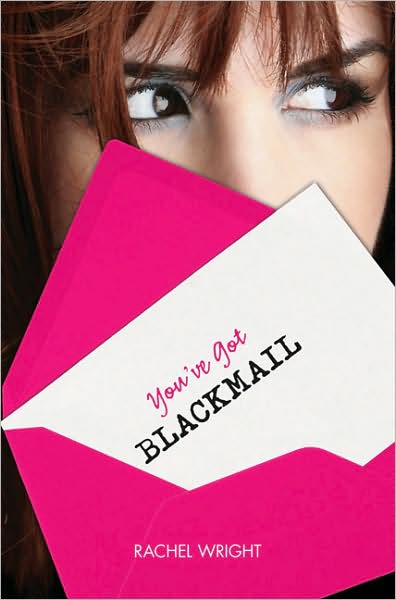 You've Got Blackmail
by Rachel Wright is
available
April 2.
Lozzie
Cracknell
is a girl on the edge. Her parents have recently separated; she forgot to mail the invitations to her mum's super-important client party; the school bully is out to get her following an unfortunate e-mail incident involving
Photoshop
and a picture of a horse's behind; and now it looks like Mum might be dating her English teacher, the utterly loathsome Mr. Hilary Barnett.
Just when she's got about as much stress as she can handle,
Lozzie
and her best mate Dex stumble upon a tantalizing mystery-it seems Mr. Barnett is being blackmailed. But who on earth would blackmail a bore like him, and why? As they delve deeper into the mystery, questions pile on top of questions, and the one thing that does become clear is that danger can lurk in totally unexpected places . . .
Star Power: Talent
by Zoey Dean
Mac, Emily, Coco and Becks are so over BAMS- which means their focus has turned to hitting the Big Time. Emily's on the set of her first movie, starring opposite longtime crush Davey Woodward, while Mac's busy launching Coco's new Aguilerainspired debut and Becks's Quicksilver modeling career. Superstardom, here they come!